FREE CLASS - BUDDHIST INSIGHTS: CAUSES OF SANITY - SERIES OF TALKS ON SUNDAYS WITH LAMA CHOEDAK RINPOCHE
Gain peace and clarity in your everyday life with these free weekly online meditation and talks with Lama Choedak Rinpoche.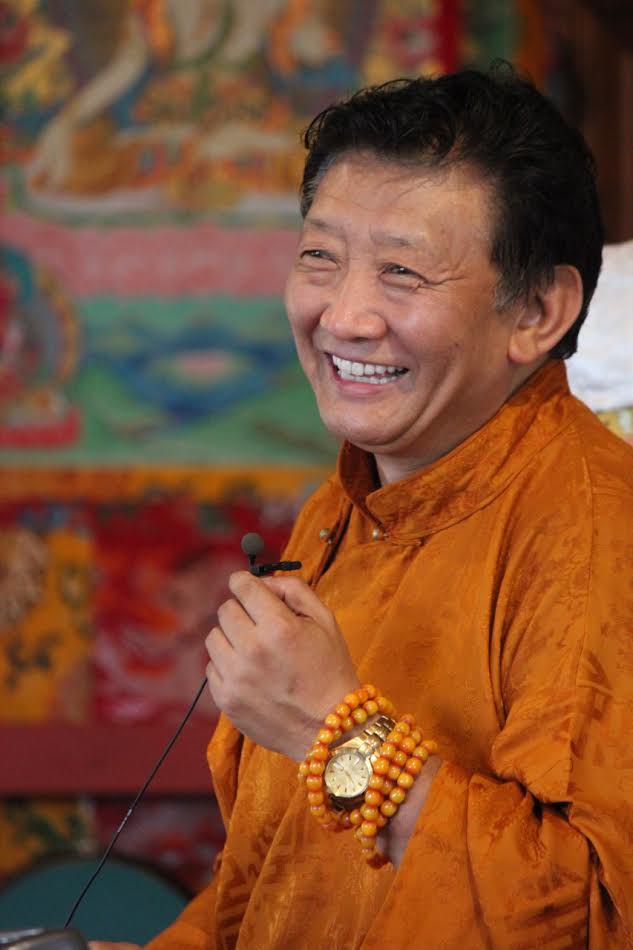 About this free weekly meditation session:
In this popular online weekly program, Lama Choedak Rinpoche will lead a guided meditation practice on Calm Abiding Meditation, which is an excellent skill to maintain balance, calm and clarity in your everyday life.
Following the meditation practice, Rinpoche will present a talk on applying the Buddhist teachings to everyday life. Discover how the ancient teachings of Buddhism serve as an excellent compass to navigate the challenges of modern living.
This weeks teachings is on "Buddhist Insights: Cause of Sanity (Talk 8)
These classes are suitable for everyone, regardless of your religious interest. There are no prerequisites for attendance - it is fine to join the sessions anytime throughout the year.
Special Note: Sakya Losal Choe Dzong will offer this class for free, but you are encouraged to offer a donation and or become a benefactor for our programs so that we can offer teachings more widely and freely.  
Become A Benefactor For The Buddhist Teachings
In order to introduce the traditional Buddhist practice of 'generosity' (dana), we are inviting you to become a benefactor for our weekly Buddhist teachings so that all participants can join in for free on Facebook and Youtube. This is an excellent way to offer the teachings to the general public with greater access and also it is a very meritorious thing to do. We are introducing this system with the hope to gradually establish traditional Buddhist practice to promote generosity within the community. To become a benefactor for one term is $1080 or for the whole year, it is $4500.  Our Treasurer would like to hear from you if you can be generous to make a pledge to be a benefactor (email treasurer@sakya.com.au). This system will empower many people to receive these precious teachings without any financial constraint. Please kindly give a good consideration to do this and also encourage others to support this initiative.
If you would like to be a benefactor, you can register for the session below or do so via this page here.
When
17th January, 2021 11:00 AM through 12:30 PM
Event Fee(s)
| | |
| --- | --- |
| Attendance Options | |
| ONLINE ACCESS: General Admission | $ 0.00 |
| IN PERSON AT HOLDER: General Admission | $ 0.00 |
| Would you like to become a benefactor for these teachings? | |
| Become a Benefactor - Single Teaching | $ 150.00 |
| Become a Benefactor - Entire Term | $ 1,080.00 |
| Become a Benefactor - Whole Year (i.e. 4 terms) | $ 4,500.00 |
| Attendance only - I don't want to be a benefactor | $ 0.00 |
Event terms and conditions
| | |
| --- | --- |
| Enable terms and Conditions Acceptance | |
| | |
| --- | --- |
| Checkbox Position | Top profile |
| | |
| --- | --- |
| Checkbox text | I accept the Terms & Conditions |
| | |
| --- | --- |
| Terms and Conditions File | |
| | |
| --- | --- |
| Link Label | Terms & Conditions |
| | |
| --- | --- |
| Introduction | Please read and accept the terms &conditions and our Data Policy. |
Event Extra Details
| | |
| --- | --- |
| Teacher | Lama Choedak Rinpoche |