Clear Mind Newsletter is Sakya Losal Choe Dzong's (SLCD) way of keeping our community informed about our activities. In 2011 it went online so that everyone can access it.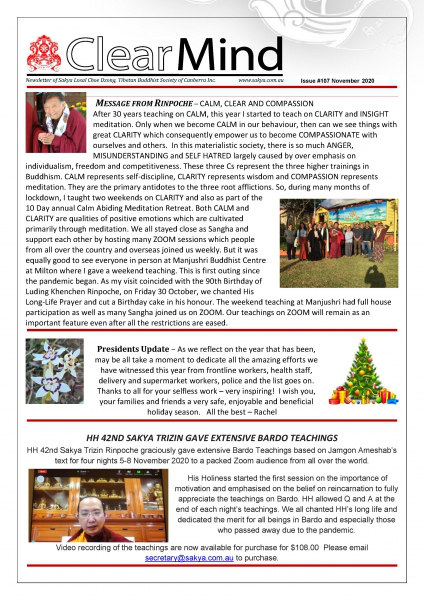 In the Society's newsletter you will find:
Announcements of forthcoming special events, teachings and Retreats
Reports on recent events, activities and projects
Editorial contributions and teachings from Lama Choedak Rinpoche
Contributions from the Executive Committee and/or SLCD members
Interesting articles and reports to stimulate communication and involvement in our Dharma community far and wide
We hope you enjoy and benefit from our newsletter!
Archive
You can view past Clear Mind newsletters below: