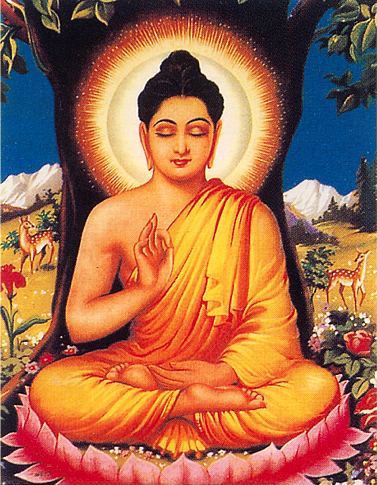 Each school term, The Tibetan Buddhist Society of Canberra holds weekly Buddhist teachings that you can attend FREE in person – or online!
Important: To find out when the next Buddhist course will next be held, visit our What's On page here, and subscribe to our mailing list here for updates.
These courses in Buddhism are suitable for anyone interested in learning the authentic teaching and philosophy of the Buddhist tradition. All courses are suitable for both beginner students of Buddhism as well as those more advanced in their understanding.
About our Canberra Buddhism Classes:
Our comprehensive Buddhist philosophy courses are taught each Tuesday night through each school term, starting at 7:45pm on Tuesdays and finishing around 9:30pm. If attending in person, please ensure that you are at the venue at 7:30pm so you can get settled and find a place before the class begins.
Lama Choedak Rinpoche, Spiritual Director of The Tibetan Buddhist Society of Canberra translates and teaches directly from authentic Tibetan Buddhist texts. Recent topics he has covered includes The Bodhisattva's Way Of Life by Shantideva, The Perfection of Wisdom Sutras attributed to the Buddha, Chandrakirti's Entry To The Middle Way, and many other topics.
Why Attend Buddhist Teachings?
Buddhism is the time honored tradition for finding greater peace and clarity in one's mind, more warmth in one's heart and an excellent compass for navigating life's challenges. Meditation is a large component of Buddhist practice, but it is also important for a student of Buddhism to study the deep tradition of Buddhist philosophy to give more context to other Buddhist practices and to enable oneself to make wise choices in one's daily life.
Attend The Buddhist Teachings In Person or Online!
These teachings are held at our Buddhist Centre in Holder, and are also livestreamed via Zoom webconferencing – so if you live interstate or elsewhere you are still very welcome to attend via videoconference. Thanks to our many supporters in our community, we have been also able to livestream these teachings to Youtube and Facebook so that many thousands of people around the world have been able to benefit from these precious teachings held each term.
About Lama Choedak Rinpoche: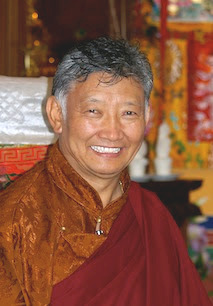 Born in Tibet, Rinpoche was raised under the tutelage of His Eminence Chogye Trichen Rinpoche. After completing a rigorous 12-year monastic training in the Sakya order of Tibetan Buddhism, Rinpoche graduated from a three and a half year solitary meditation retreat sponsored by His Holiness the Dalai Lama.
As a highly acclaimed translator, Rinpoche has translated for some of the highest Tibetan Buddhist masters of all four traditions. Living in the West for 20 years he is the founder and spiritual director of over a dozen canters in Australasia.
He has been teaching Buddhism and meditation in the west for over fifteen years.
His Eminence Chogye Trichen Rinpoche conferred upon him the title of "Rinpoche" (precious one) in recognition of his Buddhist activities in Australia. Rinpoche has an excellent command of English and a deep understanding of the Western mind. His teachings are lucid, practical and enjoyable.
Find out more about Lama Choedak Rinpoche here >>
What Is Buddhism?
Interested in finding out how Buddhism can help you with daily life's challenges, and how Buddhism began? Check out our comprehensive starter guide here >>
About Tibetan Buddhism:
Tibetan Buddhism is an authentic, carefully preserved tradition with a lineage of teachers that can be traced all the way back to the Buddha.
Find out more about Tibetan Buddhism and the history of our lineage in our in-depth guide on Tibetan Buddhism here >>
Become A Benefactor For Tuesday Night Buddhist Teachings
In order to introduce the traditional Buddhist practice of 'generosity' (dana), we are inviting you to become a benefactor for our Tuesday night Buddhist teachings so that all participants can join in the course for free on Facebook and Youtube.
This is an excellent way to offer the teachings to the general public with greater access and also it is a very meritorious thing to do.
We are introducing this system with the hope to gradually establish traditional Buddhist practice to promote generosity within the community.
To become a benefactor for one term is $1080 or for the whole year, it is $4500.
Our Treasurer would like to hear from you if you can be generous to make a pledge to be a benefactor (email [email protected]). This system will empower many people to receive these precious teachings without any financial constraint. Please kindly give a good consideration to do this and also encourage others to support this initiative.
If you would like to be a benefactor, you can register for the next upcoming class here, or if you wish to become a benefactor only (without attendance) you can do so via this page here.
Important: To find out when the next Canberra Buddhism classes will next be held, visit our What's On page here, and subscribe to our mailing list here for updates.