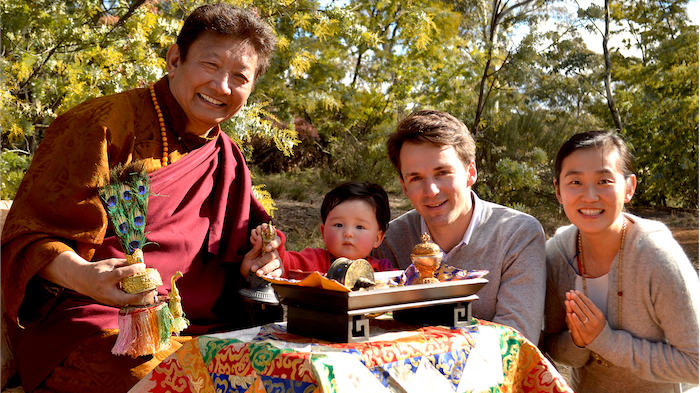 Lama Choedak Rinpoche has experience teaching Buddhism and performing Buddhist weddings and other rituals for over 30 years in Canberra and throughout Australia.
Upon request, Lama Choedak Rinpoche or one of his experienced team can provide the following services:
– Teaching Buddhism and/or meditation to school groups
– Corporate meditation classes and retreats
– Performing Buddhist funeral services, or practices including soor to help the deceased
– Performing Buddhist practices known as puja for those experiencing illness and/or difficulties
– Buddhist baby blessings
– Buddhist wedding services (we can also provide a wonderful venue at Virupa Retreat Centre located in the Canberra region)
To find out more about these services or to make a booking, please send us a message via our contact page here or phone +61 2 6238 2088. A suggested donation will be given for these services to cover our costs and to ensure that we can continue to offer these services for the benefit of all.