For more info about this public talk and to book online, click here >>
Book A Free Meditation Class - In Person Or Online
Held every week by qualified instructors.
Book Free Class >
Meditation Classes – Canberra & Online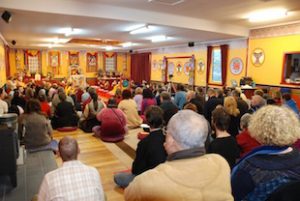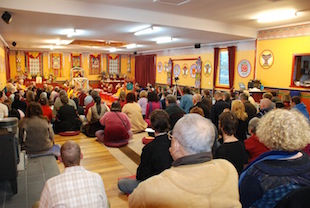 The Tibetan Buddhist Society of Canberra offers a number of different meditation classes and retreats; both in person and online. There is something for everyone!
Beginner meditators are welcome – but these classes are also recommended for those who have tried meditation before and would like to deepen their practice.
Meditation is a great way to calm your mind to deal more effectively with life's inevitable challenges. It is a simple yet effective way to understand your mind's habitual patterns and gently lead it into more constructive ways of thinking and doing. This is done by focusing on the breath and the physical posture in the meditation and gently coaxing your mind back to this focus if it wanders away.
This small, but consistent effort on a regular basis can bring enormous benefits to your sense of well-being and ability to respond to life's challenges.
If you would like to dive into the deep end, try one of our 8-week meditation courses either in person in the Canberra region here or register for a virtual meditation class online here.
If you are not sure if meditation is the thing for you or this type of meditation, you can try a free, no obligation meditation class held weekly in person or online here>>
Buddhist Teachings – Canberra & Online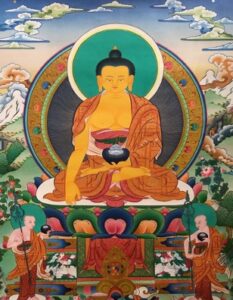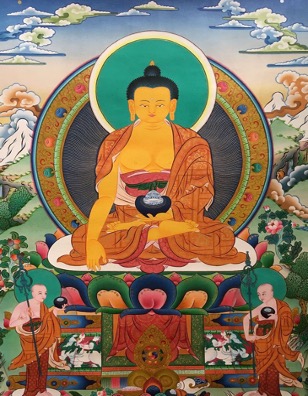 People from all walks of life have become interested in Buddhist teachings, due to their emphasis on kindness, compassion and wisdom. You don't have to be a Buddhist to hear these teachings; the Buddha taught about universal truths for all human beings. He understood that everyone experiences suffering, and we all wish to be free from suffering. At their core, Buddhist teachings explain how we can entangle ourselves from suffering and lead more beneficial and contented lives.
If you would like to learn more about Buddhist teachings, the Tibetan Buddhist Society of Canberra offers regular 8-week courses on Buddhist philosophy and how it can be applied to your everyday life. Join us for one of these courses in person in Canberra or online by clicking here>>>
If you would like to just dip your toe in, you can attend one of our free meditation class each Sunday online or in person, which is followed by a short talk on Buddhism and its relevance to everyday situations. Register for the free guided meditation class here>>
Due to our Spiritual Director, Lama Choedak Rinpoche, teaching Buddhism in the West for over 30 years, the Tibetan Buddhist Society of Canberra holds a vast treasure of recorded Buddhist teachings in English. Get in touch here if you would like to find out how to access our recordings archive.
Meditation Retreats Australia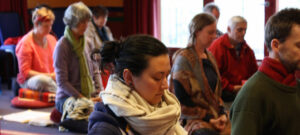 Meditation Retreats are a wonderful way to deepen one's practice as well as to retreat from life's everyday pressures and demands. Too often we neglect our spiritual inner life and a consequence of this is that the other areas of our life can suffer too.
If we nourish ourselves spiritually, the flow on effects will benefit all aspects of our life including health, relationships and work.
Retreats are a wonderful way to nourish ourselves deeply; for once to pay attention to our spirituality and come to realise its importance. They are suitable for both beginners and those wishing to deepen their practice further.
The Tibetan Buddhist Society of Canberra offers a range of retreats from one-day workshops through to our popular annual 10-day Calm Abiding Meditation Retreat. These are now offered online as well as in person. To find out what is on offer click here>>>
Emotional Intelligence Courses
Emotional intelligence has become an integral component of living well in our modern-day society. It is essential that we have emotional stability to deal with the many challenges we are faced with in this fast-paced world. Recognising and working well with our own emotions allows us to create and maintain harmonious relationships at home and work, with family and friends, and in the community. Providing a good example of how we manage our own emotions, positively influences those around us, providing them with a blueprint for working effectively with their own emotions.
Buddhism has long provided a way to work with our own emotions; minimising harm and suffering to others and ourselves. It clearly identifies the positive emotions with practical ways to enhance these, as well as pointing out the negative emotions and skillful means to reduce those. Now more than ever these skills are needed to live well and bring benefit to ourselves and those around us.
The Tibetan Buddhist Society of Canberra offers comprehensive and dynamic Emotional Intelligence courses both in person and online. You will be expertly taught how to become the master of your own emotions! Click here to find out more>>>
Subscribe To Email Updates
Get notified of upcoming classes, retreats, workshops and special events.
Sign Up >