In this course you will learn how to see your emotions more clearly and understand how to work with them in a positive and constructive way.
By understanding your emotions and learning how to manage them effectively you will find that relationships, work and family life all improve. Learning to manage your own emotions effectively will also help you to understand and navigate others' emotions.
In this course you will learn how to see your own negative thoughts and understand the harm they can cause; increase positive emotions such as kindness, compassion and all-encompassing love; manage depression, anxiety, sadness and jealousy by learning their antidotes; deal with anger in an appropriate way; engage effective strategies to calm the mind and emotions; and embrace the nature of existence rather than rejecting it.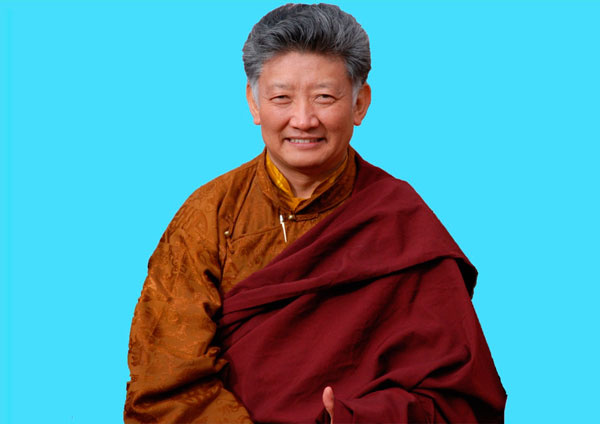 This course will be taught by Lama Choedak Rinpoche, a respected and revered meditation master living in Australia. Having completed 12 years of monastic training (including a 3-year solitary meditation retreat), Rinpoche has 30 years of teaching experience. He is able to seamlessly interpret the ancient wisdom of Buddhism and expertly explain how to apply it to our modern lives. A highly sought-after teacher and translator in Australia and around the world, Rinpoche is also the author of the best-selling book, 'Healing Relationships'.  This course is back by popular demand and is an opportunity not to be missed!
When
18th June, 2022 9:00 AM through 19th June, 2022 5:00 PM
Event Fee(s)
| | |
| --- | --- |
| Select ticket: | |
| In-Person attendance | $120.00 |
| Online Attendance Only Via Zoom | $80.00 |
| Members/Concession discount (please tick if you qualify) | -$12.00 |
Event terms and conditions
| | |
| --- | --- |
| Enable terms and Conditions Acceptance | |
| | |
| --- | --- |
| Checkbox Position | Top profile |
| | |
| --- | --- |
| Checkbox text | I accept the Terms & Conditions |
| | |
| --- | --- |
| Terms and Conditions File | |
| | |
| --- | --- |
| Link Label | Terms & Conditions |
| | |
| --- | --- |
| Introduction | Please read and accept the terms &conditions and our Data Policy. |
Event Extra Details
| | |
| --- | --- |
| General Location | Tibetan Buddhist Society of Canberra, Holder ACT |
| | |
| --- | --- |
| Teacher | Lama Choedak Rinpoche |