Due to the Covid 19 Lockdown, the 25th Annual 10 Day Meditation Retreat will now be offered online as part time in the comfort of your own home.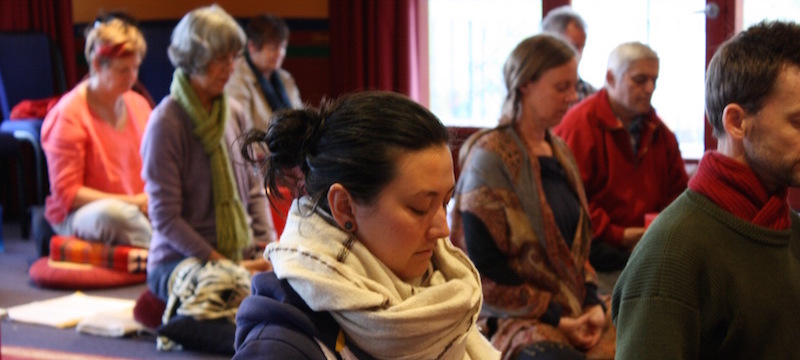 While the daily full retreat schedule goes from 6.00am till 9.30pm, if you are either working or can not attend the full retreat you can now attend one, two to three sessions a day.  
One may also chose any two or three sessions a day or two or more days or just over one or both two weekends of this retreat program.
This part time retreat is excellent for those who have completed in recent months the eight week meditation courses offered around the country, and those need the discipline by attending this retreat.
With exception of those who are already booked to full time, please feel free to book according to your preference of time according to the package offered below.
To find out more about this popular meditation retreat, and to book for the full-time retreat program, click here >>
Part Time Rates:
Any one session $10
Any two to three sessions $30
One Day full time $50
25-26 September Weekend $90
3-4 October weekend $90
Or both weekends $160
Any two sessions per day whole retreat $260
Program:
Friday 24th September 
6.00 - 6.30 pm - Introductory session
6.30 -8.00pm - Teaching
Daily Schedule (unless indicated otherwise):
6.00am - Preliminary practices and Calm Abiding Meditation
7.30am - Breakfast
8.30am - Meditation/Teaching
10.30am - Break
11.00am - Guided Calm abiding and Insight Meditation
12.30 pm - Lunch
2.00pm - Meditation/Teaching
4.00pm - Break
4.30pm - Guided Avalokiteshvara Practice*
5.30pm - Audience with Lama Choedak Rinpoche (by request)
6.00pm - Dinner
7.00pm - Meditation/Teaching
9.00pm - Sleeping Yoga
Exceptions:
Sunday 26th &
Wednesday 29th     
5.00 am - Mahayana Eight Precept Ceremony 
4.30pm - Feedback and sharing session

Monday 4th    
11.00am - Chenrezig Tsog dedication ceremony 

About this retreat:
Meditation helps change undesirable habits and improve self-confidence, adding a touch of dignity and sacredness to our lives. It has a proven record in its ability to improve health, transform negative situations and awaken happiness and give a clear perspective on life. Calm Abiding Meditation can help you become relaxed, focused and peaceful. It enables you to identify the real causes of unhappiness and recover from stress, anxiety and tension.
To find out more about this popular meditation retreat, and to book for the full-time retreat program, click here >>
About Lama Choedak Rinpoche: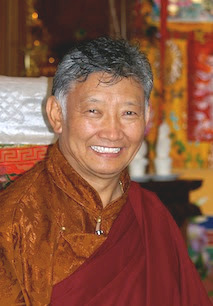 Born in Tibet, Rinpoche was raised under the tutelage of His Eminence Chogye Trichen Rinpoche. After completing a rigorous 12-year monastic training in the Sakya order of Tibetan Buddhism, Rinpoche graduated from a three and a half year solitary meditation retreat sponsored by His Holiness the Dalai Lama.
As a highly acclaimed translator, Rinpoche has translated for some of the highest Tibetan Buddhist masters of all four traditions. Living in the West for 20 years he is the founder and spiritual director of over a dozen centers in Australasia.
He has been teaching Buddhism and meditation in the west for over fifteen years, and a frequent visitor to the Mid North Coast over the past several years. 
His Eminence Chogye Trichen Rinpoche conferred upon him the title of "Rinpoche" (precious one) in recognition of his Buddhist activities in Australia. Rinpoche has an excellent command of English and a deep understanding of the Western mind. His teachings are lucid, practical and enjoyable.
Note: Details of the ZOOM meeting (relevant if you will be doing the retreat from your home) will be sent to you upon registration. 

When: Attend any of the sessions as a part-time attendee from 24th September - 15th October 2021 (Starts 6pm on the 24th of September and finishes 2pm on the 15th of October)

Where:  Part- time attendance is online, remotely from your own home via ZOOM videoconferencing   
Inquiries: Call us on 03 51550329 for any information.
 
When
24th September, 2021 6:00 PM through 4th October, 2021 2:00 PM
Cost:
| | |
| --- | --- |
| Any one session | $ 10.00 |
| Any two to three sessions | $ 30.00 |
| One Day full time | $ 50.00 |
| 25-26 September Weekend | $ 90.00 |
| 3-4 October weekend | $ 90.00 |
| Or both weekends | $ 160.00 |
| Any two sessions per day whole retreat | $ 260.00 |
Event terms and conditions
| | |
| --- | --- |
| Enable terms and Conditions Acceptance | |
| | |
| --- | --- |
| Checkbox Position | Top profile |
| | |
| --- | --- |
| Checkbox text | I accept the Terms & Conditions |
| | |
| --- | --- |
| Terms and Conditions File | |
| | |
| --- | --- |
| Link Label | Terms & Conditions |
| | |
| --- | --- |
| Introduction | Please read and accept the terms &conditions and our Data Policy. |
Event Extra Details
| | |
| --- | --- |
| Teacher | Lama Choedak Rinpoche |