Lama Choedak Rinpoche at Dolma Buddhist Centre, Sydney - Samantabhadra's King of Prayers
Dolma Buddhist centre is delighted to announce that Lama Choedak Rinpoche will be visiting for a special 2 day teaching event.
The topic of the teachings is Samantabhadra's King of Prayers.
This is a famous 63 verse extract from the famous Mahayana Avamtsaka Sutra which is highly recommended for the sake of the deceased to be guided along bardo and assisted to find higher rebirth. 

Any prayer has enormous merit especially if said with a sound understanding of the structure, meaning and application.

Rinpoche will give the oral transmission and a pith instruction based on some hitherto unknown key Into-Tibetan commentaries that he has translated.
Sessions are:  7.30pm - 9.30pm Saturday 27th March and 9.30am - 4.30pm Sunday 28th March 2021.
Due to the Covid restrictions attendance in person is limited but the sessions will also be transmitted via ZOOM.
For information and if attendance in person is desired please contact Sylvia on 0419222618. (Note: you will need to call Syvia if you want to attend in person, only book on the website if you wish to attend online).
For online attendance only - registration via this web site (use the yellow button on this page) and a link for the teachings and material for the sessions will be sent upon registration.
Cost is $50 for the teachings.
This event is suitable for beginners to Buddhism as well as more advanced in their studies. No prior experience or study of Buddhism is necessary.
About Lama Choedak Rinpoche: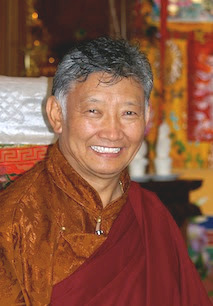 Born in Tibet, Rinpoche was raised under the tutelage of His Eminence Chogye Trichen Rinpoche. After completing a rigorous 12-year monastic training in the Sakya order of Tibetan Buddhism, Rinpoche graduated from a three and a half year solitary meditation retreat sponsored by His Holiness the Dalai Lama.
As a highly acclaimed translator, Rinpoche has translated for some of the highest Tibetan Buddhist masters of all four traditions. Living in the West for 20 years he is the founder and spiritual director of over a dozen centers in Australasia.
He has been teaching Buddhism and meditation in the west for over fifteen years, and a frequent visitor to the Mid North Coast over the past several years. 
His Eminence Chogye Trichen Rinpoche conferred upon him the title of "Rinpoche" (precious one) in recognition of his Buddhist activities in Australia. Rinpoche has an excellent command of English and a deep understanding of the Western mind. His teachings are lucid, practical and enjoyable.
When
27th March, 2021 7:30 PM through 28th March, 2021 4:30 PM
Location
Online Workshop




NSW

,

Australia
Cost:
| | |
| --- | --- |
| General Admission | $ 50.00 |
Event terms and conditions
| | |
| --- | --- |
| Enable terms and Conditions Acceptance | |
| | |
| --- | --- |
| Checkbox Position | Top profile |
| | |
| --- | --- |
| Checkbox text | I accept the Terms & Conditions |
| | |
| --- | --- |
| Terms and Conditions File | |
| | |
| --- | --- |
| Link Label | Terms & Conditions |
| | |
| --- | --- |
| Introduction | Please read and accept the terms &conditions and our Data Policy. |
Event Extra Details
| | |
| --- | --- |
| Teacher | Lama Choedak Rinpoche |