ONLINE WORKSHOP: EMOTIONAL LITERACY COURSE LEVEL I
Discover how our perceptions shape our thoughts, emotions and actions in this special two-day online workshop with Lama Choedak Rinpoche. **PLEASE NOTE: date change for this workshop to 22 - 23 August**
About This Workshop
While our world has reached its highest literacy rate, the subjects of the books people read are largely about material things; not about how to read their own thoughts - let alone read their emotional feelings and likely consequences in the future.
In Buddhism, the incorrect thoughts, opinions, perceptions and destructive intentions, attentions and passions that are formed in the mind are knowns as 'kleshas'.
Kleshas, the afflictions are very subtle and difficult to spot unless one's mind is trained to detect and recognise them.
Under the sway of undetected kleshas, many deeds, words and thoughts are consummated, which become the cause of all undesirable experiences. But there are very few who are taught the alphabet of emotional literacy. There are so few who know the value of reflexive cognitive ability, let alone those who practise and teach it.
Emotional illiteracy is perhaps the cause of depression, anxiety and associated mental health problems faced in this world. Those who have many of the emotional problems are otherwise very well read in their field of studies and have authored many books. Yet they are illiterate about their own feelings and emotions. Owing to this, they are communicating without subjectively knowing their own intent, thoughts, feelings and emotions and the effect they will have in their own witnessed experiences in life.
In this course, one will learn to read one's own mind and witness how all perceptions are first created in the mind with the aid of certain external stimuli. Perceived objects remain completely at the whim of the mind, with or without affliction.  
A Level Two course on the same subject will be offered for one weekend later in the year.
About Lama Choedak Rinpoche: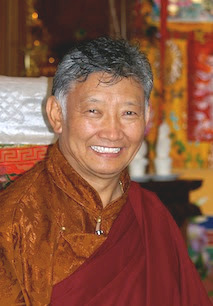 Born in Tibet, Rinpoche was raised under the tutelage of His Eminence Chogye Trichen Rinpoche. After completing a rigorous 12-year monastic training in the Sakya order of Tibetan Buddhism, Rinpoche graduated from a three and a half year solitary meditation retreat sponsored by His Holiness the Dalai Lama.
As a highly acclaimed translator, Rinpoche has translated for some of the highest Tibetan Buddhist masters of all four traditions. Living in the West for 20 years he is the founder and spiritual director of over a dozen canters in Australasia.
He has been teaching Buddhism and meditation in the west for over fifteen years, and a frequent visitor to the Mid North Coast over the past several years. 
His Eminence Chogye Trichen Rinpoche conferred upon him the title of "Rinpoche" (precious one) in recognition of his Buddhist activities in Australia. Rinpoche has an excellent command of English and a deep understanding of the Western mind. His teachings are lucid, practical and enjoyable.
Details of the ZOOM meeting will be sent to you upon registration. Teachings will be from 9.00am - 5.00pm both days.
 
When
22nd August, 2020 9:00 AM through 23rd August, 2020 5:00 PM
Cost:
| | |
| --- | --- |
| General Admission | $ 150.00 |
| Members/Concession | $ 130.00 |
Event terms and conditions
| | |
| --- | --- |
| Enable terms and Conditions Acceptance | |
| | |
| --- | --- |
| Checkbox Position | Top profile |
| | |
| --- | --- |
| Checkbox text | I accept the Terms & Conditions |
| | |
| --- | --- |
| Terms and Conditions File | |
| | |
| --- | --- |
| Link Label | Terms & Conditions |
| | |
| --- | --- |
| Introduction | Please read and accept the terms &conditions and our Data Policy. |
Event Extra Details
| | |
| --- | --- |
| Teacher | Lama Choedak Rinpoche |