News
The society regularly hosts special teachers at its centres such as His Holiness Sakya Trizin and His Eminence Ratna Vajra Rinpoche who have both visited our centres this year.
Occasions such as the Buddhist Wesak/Saga Dawa are honoured with special pujas at our centres as well birthdays of His Holiness the Dalai Lama and HIs Holiness Sakya Trizin. Each month there is pujas on the full moon.
Keep up to date with special events and projects that the society is associated with.
---
Term 1 Events Calendar 2014


Happy New Year! I hope that this year brings you much health and happiness - and there is no greater heath and happiness than developing a open heart and a clear mind. The following activities are a great chance to start out on the right foot this year and cultivate some good mental habits, as we all know life is short and opportunities can pass us by if we aren't careful.

We are very excited to welcome our Dharma sister Mindah Lee Kumar as guest teacher this term who is now back with us after 3 years in solitary meditation retreats who will be offering an Introduction to Buddhism Course below. And of course we also have several classes and activities by our tireless Spiritual Director Lama Choedak Rinpoche, who will be giving teachings on Nagarjuna's Letter To a Friend as well as Clear Light Meditation this term among other things. Here is a summary of what's coming up (click the links to go to futher info that is included later on in this email):

February:
March:
Please see below for more info about the classes and to make an online booking. May you be well and happy!

Cheers,

Greg on behalf of the volunteers of the Tibetan Buddhist Society of Canberra
Visit our website at www.sakya.com.au
mail@sakya.com.au
(02) 6238 2088
---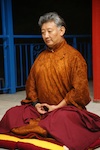 8 Week Calm Abiding Meditation Course
- with Lama Choedak Rinpoche

"We all have an instinct to be calm and have calm. Calmness is in our nature; it is in the hearts and minds of every one of us. Calm abiding is the safest way of being; it is in fact active peace."

- Lama Choedak Rinpoche, from his
bestselling book 'Healing Relationships'

In this popular course, Lama Choedak Rinpoche will give in-depth teachings on the simple yet transformative practice of Calm Abiding Meditation. This meditation technique helps our minds to become relaxed, focused and peaceful. Developing this peaceful state then enables us to recognise the causes of our unhappiness and to recover from stress, anxiety and tension. Learning to have calm abiding as a way of being helps us to remove undesirable habits, improves our confidence and adds a touch of dignity and sacredness to our life.
This course serves as a full explanation of the practice, and is a special opportunity for both beginners and more experienced practitioners of meditation alike to deepen their understanding of this fundamental Buddhist method for peaceful living.
This course now includes a complimentary copy of Rinpoche's new meditation manual, 'Taming the Elephant Mind.'

Venue: Tibetan Buddhist Society of Canberra
Address: 25 Alderman St, (near Miles Franklin Primary School) Evatt, ACT
When: 8 Tuesday nights, 6pm to 7:30pm 11 February - 1st April 2014
Cost: $135 ($105 members & concessions)
Bookings: Click here to make a booking online!
Contact: 02-6238 2088 or mail@sakya.com.au

---
Tuesday Night Buddhist Teachings: Nagarjuna's Letter to a Friend
- with Lama Choedak Rinpoche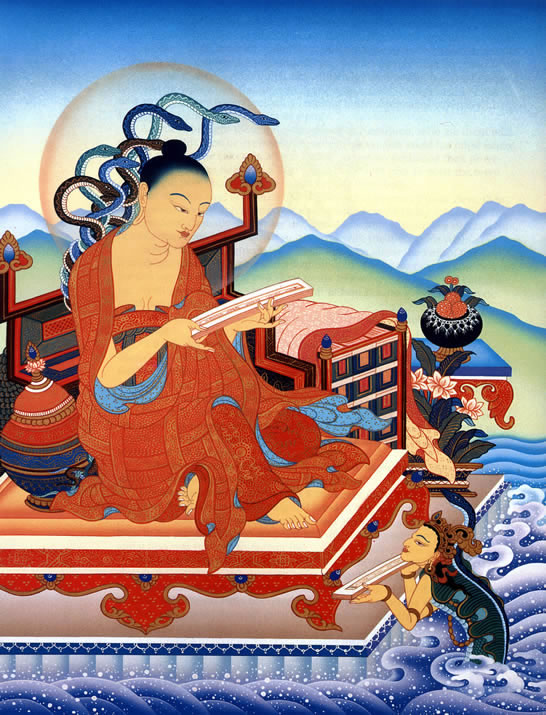 Nagarjuna is one of the most celebrated Indian Buddhist teachers who propagated the Buddhist doctrine of the Middle Way through his famous writings. Among his writings, there is a popular text entitled 'Letter to a Friend' which he wrote and then sent to his friend, King Gautamiputra. This text is a succinct, simple, profound and practical guide to the understanding of Buddhist philosophy. Lama Choedak Rinpoche who studied this text some 40 years ago will offer his interpretation of this text in the context of today's rapidly changing world. Whether you are starting out in exploring Buddhism or a more experienced student, this course is relevant to all levels of study. All are welcome!

Venue: Tibetan Buddhist Society of Canberra
Address: 25 Alderman St, (near Miles Franklin Primary School) Evatt, ACT
When: 8 Tuesday Nights, 7:30 to 9:30pm, 11 February - 1st April 2014
Cost: $120 ($90 members & concessions)
Bookings: Click here to make a booking online!
Contact: 02-6238 2088 or mail@sakya.com.au

---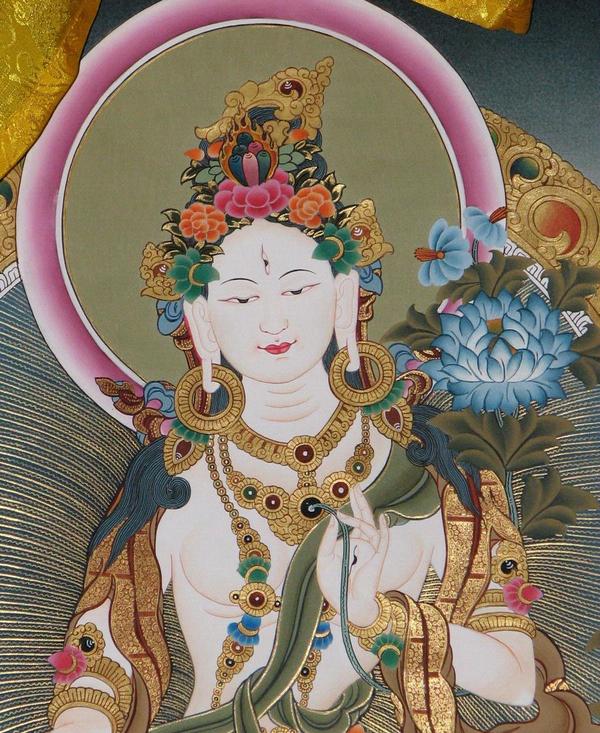 White Tara Fire Puja:
In Honour of the 7th Anniversary of The Passing Into Parinirvana of
Kyabje Chogye Trichen Rinpoche
- with Lama Choedak Rinpoche

It has been seven years since His Eminence Kyabje Chogye Trichen departed from this world, but he left a lasting impression to all who were fortunate to have met him. Celebrating the anniversary of one's teacher with like-minded Dharma brothers and sisters is considered very important to strengthen one's spiritual bond and to maintain the legacy of the teacher. This year we will be celebrating the anniversary with a special Fire Puja for the prosperity and abundance of everyone's well being of their spirituality. Everyone is welcome to come and participate in this Fire ritual to increase and strengthen one's positive qualities. This Fire Puja serves to restore the goodness of your heart and one can also dedicate the Puja for the sake of other alive or deceased people. The ceremony will be followed by an afternoon tea. All are welcome!

Venue: Virupa Retreat Centre
Address: 179 Douglas Close, Carwoola, NSW (30 minutes from Canberra)
When: 2:00pm, Sunday 2nd of February 2014
Cost: By donation
Bookings: Please RSVP to 02-6238 2088 or mail@sakya.com.au

---
Meditation Classes In Carwoola
- with Emilia de la Torre


Emilia de la Torre is an experienced practitioner of Tibetan Buddhism and will be offering a series of meditation classes in Carwoola on Mondays this term. Come and learn to meditate in the relaxed atmosphere of Virupa Retreat Centre, where Emilia will guide you in tools and techniques to bring about a more peaceful and happy mind. Beginners are welcome.

Venue: Virupa Retreat Centre
Address: 179 Douglas Close, Carwoola, NSW (30 minutes from Canberra)
When: Mondays 11am to 12:30pm, 3rd of February to 24th of March 2014 (8 weeks)
Cost: $80 ($60 members and concession)
Bookings: Contact 02-6238 2088 or mail@sakya.com.au to reserve your place.

---
One Day Workshop: How To Dawn Clear Light Meditation
- with Lama Choedak Rinpoche

The intrinsic and basic nature of the mind is clear light. One may experience it in formal meditation. Meditation is taught to dawn the clarity of one's mind to witness the adventitious darkness of wrong thoughts, emotions, perceptions and views of life. This can be accessed with the accelerated use of pure awareness in everyday activities. Mind is like a clear pool in which everything is reflected as it is and then one realizes that everything is in fact clear light. Brief Clear Light is also experienced at the time of death, during climax, the selfless loving state of mind and induced awareness. But it requires training to accentuate this to sharpen and brighten one's mind, thoughts and perceptions.

In this one day teaching, Lama Choedak Rinpoche will offer a dynamic practice that people from all walks of life can do it within few minutes at a time. How to Dawn Clear Light Meditation is an induced meditation. There is no truly existent obscuration when the mind is tuned into its basic clarity. Rinpoche will conduct it through his own experience of Clear Light and facilitate the practitioner to experience the same. Recording is strictly prohibited as this is an experiential meditation of Clear Light. Book early as space for this is limited.

Venue: Tibetan Buddhist Society of Canberra
Address: 25 Alderman St, (near Miles Franklin Primary School) Evatt, ACT
When: 1:00 to 5:00pm, Saturday 15th March 2014
Cost: $50 ($40 members/concession)
Bookings: Click here to make a booking online!
Contact: 02-6238 2088 or mail@sakya.com.au
---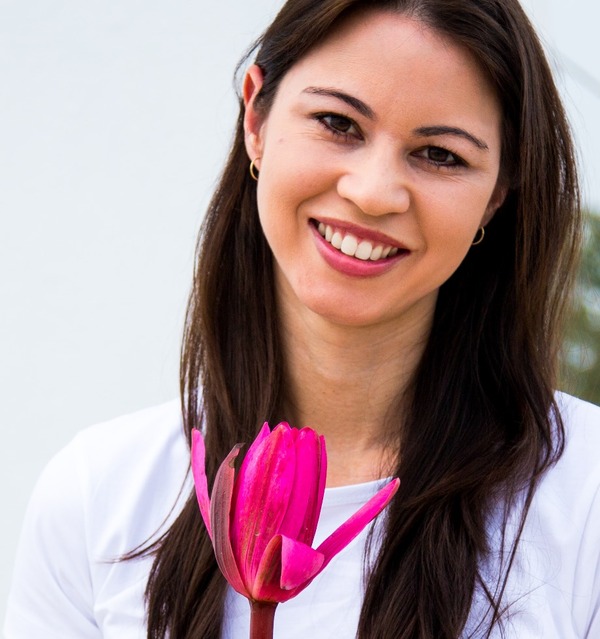 Introduction to Buddhism Course
with Mindah-Lee Kumar

Buddhism is one of the fastest growing religions in the West. Its philosophy and meditative techniques have the ability to transform people's lives. This course will teach you how to meditate, and explain the fundamentals of Buddhist philosophy and how it can be applied to your daily life.

This course is specifically suited for beginners. Topics covered include: the life of the Buddha, The Four Noble Truths, The Noble Eightfold Path, Dependent Origination, karma, the differences between Buddhist schools (Theravadin, Mahayana and Vajrayana), and why the symbolism behind Vajrayana practises are proving to be highly effective methods of self-transformation. The first part of each lesson will involve instruction and practice of Calm Abiding meditation.


This course will be led by Mindah-Lee Kumar – a former Buddhist nun who spent three years doing solitary meditation retreats within the Sakya lineage of Tibetan Buddhism.

Venue: Tibetan Buddhist Society of Canberra
Address: 25 Alderman St, (near Miles Franklin Primary School) Evatt, ACT
When: Monday nights, Feb 10th – Mar 24th (7 weeks) 6:30 – 8:30pm
Cost: $110 ($90 members or concession)
Bookings: Click here to make a booking online!
Contact: 02-6238 2088 or mail@sakya.com.au

---
---
The Complete Tibetan Buddhist Canon unveiled
12 October 2012
A complete Tibetan Buddhist canon was unveiled at Virupa Retreat Centre of the Tibetan Buddhist Society of Canberra, located 30 minutes drive from Canberra. In preparation for the 10th anniversary celebration to be held on 14 October, a group of Tibetan language students was busy arranging the books in the specially ordered bookshelves. Speaking at a media conference, Lama Choedak Rinpoche, Spiritual Director of the Tibetan Buddhist Society of Canberra, said, "The unveiling of these books is a really significant event for Australia. This special library edition of 238 volumes of the Kagyur and Tengyur is a complete collection of the Buddha's teachings, and is the only one of its kind to be housed in Australia. It is a valuable treasure for the Tibetan Buddhist community to have this edition in Australia."
The canon is written in Tibetan, the only language that has fully protected and preserved the original Buddhist teachings from over 2,500 years ago. Tibetan language is considered very important for the understanding of Buddhist thought as most of original texts in Sanskrit were lost. To date, less than 10% of these works have been translated into English and Rinpoche explained the benefit and appeal for the wider community.

"Non-Buddhists and Buddhists alike can gain enormously from the teachings in these books. There are many opportunities for people to increase their knowledge as the canon's subjects include medicine, linguistics, botany, psychology, metaphysics and Buddhist philosophy. Modern science is only now catching up on some of the things the Buddha taught thousands of years ago."

The Tibetan Buddhist canon will serve as an excellent reference for keen Tibetan language students who wish to study and translate the texts. Language students from the Tibetan Buddhist Society of Canberra are currently translating some of the works and Rinpoche teaches directly from the canon during his weekly meditation and philosophy classes at the Society's Canberra centre at Evatt. Rinpoche, who teaches Tibetan language courses each year, is eager to form a team of translators to engage in translation of these works.

Further details of the books can be found at the Tibetan Buddhist Society of Canberra's website, www.sakya.com.au and separate volumes can be sponsored.
For enquiries, contact us at mail@sakya.com.au
---
TIBETAN BUDDHIST SOCIETY OF CANBERRA INC. HONOURS LHAKAR MOVEMENT

Sakya Losal Choe Dzong, the Tibetan Buddhist Soceity of Canberra Inc. was established in Canberra in 1987 and since then it has held regular weekly Tibetan language classes every Wednesday and an intensive Tibetan language class each year in January. In order to promote the use and knowledge of the Tibetan language, some of the centre's prayers and ceremonies have been conducted in Tibetan. Now we have a sizeable number of students who can read Tibetan and some are also learning to speak Tibetan language.

Owing to the importance of preserving Tibetan language and culture and to honour the Lhakar movement among Tibetans, the Tibetan Buddhist Society of Canberra has decided to conduct its Wednesday night practice sessions in the Tibetan language.

All Tibetans are invited to show their solidarity to the Lhakar movement by participating in the weekly session on Wednesday evening and wearing Tibetan clothes. This will encourage Tibetans living in Canberra to participate in such important traditional Tibetan religious and cultural activities and work closely with their local Australian Tibetan Buddhist centre. This will also fulfil His Holiness the Dalai Lama's repeated advice for the Tibetans living overseas to work closely and harmoniously with the local Tibetan Buddhist centre. Our centre has a long association with all Tibetans and we have offered any assitance we can.

To mark the importance of this historical event, there was a short formal ceremony at our Evatt centre on the 6th of June to which Lama Choedak Rinpoche invited Mr. Sonam Dagpo-la, HH Dalai Lama's representative and leaders of the Tibetan community.

Wednesday night sessions at 7:00pm will continue to be prayers chanted in Tibetan. Phonetics are available for those who cannot read Tibetan script
---
OBITUARY - The Most Venerable Khenchen Appey Rinpoche (1927-2010)
Posted 3 years, 10 months ago on 6th February 2011
OBITUARY - The Most Venerable Khenchen Appey Rinpoche (1927-2010) by Lama Choedak Rinpoche
The Most Venerable Khenchen Appey Rinpoche (1927-2010) by Lama Choedak Rinpoche......Known as Khenpo Appey Rinpoche, his actual name was Yonten Sangpo, which means 'noble qualities'. When you meet him, it is obvious that he is not your average monk with a mere title of 'Khenpo'. In fact, even the title 'Khenpo' did not adequately reflect Appey Rinpoche's stature. Appey Rinpoche shone like a beacon of all the Arhats in the assembly of ordained sanghas. He simply used the letter 'A' for his personal letterhead, without any ornate or flowery crest to embellish his identity. According to Manjushrinamasangiti, 'A' is the most excellent of all letters. Appey Rinpoche avoided the attention of admirers and was not easy to acquire as a teacher. He was probably the most venerable of all Khenpos that all Tibetan traditions have had, yet he was reluctant to teach on Vajrayana and when he, rarely, gave teachings on the subject, recording was strictly prohibited. As he was very set in his ways, few had the courage to offer their opinion in his presence. He commanded unsolicited respect and faith from all. He was excellent!..........The Most Venerable Khenchen Appey Rinpoche, was in fact the main teacher who offered all the teachings on Buddhist philosophy to His Holiness Sakya Trizin; the late Khenpo Migmar Tsering; His Eminence Ratna Vajra Rinpoche; His Eminence Gyana Vajra Rinpoche; Khenpo Jorden; Khenpo Lungrig Senge, Khenpo Jamyang Tenzin; Khenpo Sonam Gyatso; Dzongsar Khyentse Rinpoche; Khenpo Ngedon and all other Sakya, Kagyu and Nyingmapa scholars who graduated from Sakya College. Even those with great titles, positions and wealth could not match the extraordinary contribution Khenchen Appey Rinpoche has made to the Sakya world............The Most Venerable Khenchen Appey Rinpoche did what had to be done and dedicated his entire life for the promotion of the study of Buddha Dharma. His passing away in Kathmandu on the 28th of December 2010 is both a great loss, and a gain, for all those who knew him. It is a loss because he cannot be replaced. It is also a gain, because his noble qualities will not fade away from the memory of those who have seen or heard him teach. Such was the power of his holy presence...........The Most Venerable Khenchen Appey Rinpoche was born in Derge in Eastern Tibet in 1927. Appey perhaps was an affectionate name bestowed upon him by his parents. If 'A' is the excellent letter, then 'Pey' is the lotus with many blossoms of noble qualities. At the age of nine he became a novice and studied at Derge Serjong monastery. There he heard teachings and studied under the great Vinaya holder Lama Jamgyal Rinpoche, who is a brother of Lama Gendun Rinpoche. As the third abbot of Dzongsar Shedra in Derge, Tibet, it is Lama Jamgyal Rinpoche who collected all the works of Gorampa Sonam Senge (1429-1489) and had them printed at Derge Parkhang. For nine years, from the age of 14 to 23, Appey Rinpoche studied 'the eighteen great texts'. During his last two years at the shedra he studied with Drakyab Lodro, who later became the fifth Khenpo at Dzongsar Shedra College, which was founded by Dzongsar Khyentse Chokyi Lodro in 1917. After his nine years of intensive study at Serjong Shedra, young Yonten Sangpo went to the Dzongsar Shedra, where he was able to continue his studies under Drak-yab Lodrö for another year. He also studied with Dezhung Ajam Rinpoche and Jamyang Khyentse Chokyi Lodro..........After becoming a well known scholar, Appey Rinpoche started to compose a philosophical text refuting some views expressed in the writings of Ju Mipham, but was dissuaded from continuing the composition by Khyentse Choekyi Lodro. He later travelled to central Tibet and received the Bhikhu ordination and Lamdre teachings at Ngor monastery from the late Thartse Khenpo. Just prior to political changes in Tibet, he was appointed Abbot of the Shedra at Ngor monastery. In 1957, he visited Sikkim with Dosib Khenpo Thubten Gyaltsen (1901-1971) and then returned to Tibet, but left again in 1959..........Appey Rinpoche managed to pay respect to Jamyang Khyentse Choekyi Lodro who was ill in Sikkim. After Jamyang Khyentse Choekyi Lodro passed away in Gangtok, the Sakyapa world was left to reinvent itself in exile. The late Dakmo Kusho (His Holiness Sakya Trizin's aunt) took a significant leadership role by appointing both Khenpo Appey Rinpoche and Khenpo Rinchen as tutors for HH Sakya Trizin, who was only a teenager at that time. Apart from spending two years in retreat in a small village in Sikkim, Khenchen Appey Rinpoche taught HH Sakya Trizin all the Buddhist philosophical texts for many years in Darjeeling, Mussoorie and Dehra Dun...........Due to his fame as a learned scholar, Appey Rinpoche was selected (among others) to advise the committee of scholars from all Tibetan Buddhist traditions concerning the curriculum and establishment of the Central Institute of Higher Tibetan studies, known as 'Central Tibetan University' in recent years. He participated in the numerous meetings held in Mussoorie and Sarnath and was instrumental in the inclusion of the philosophical texts of all Tibetan Buddhist traditions. There he earned a reputation for his persistent negotiating skills, which helped to ensure that each of the four Tibetan traditions were presented with a separate department where they could study their own texts in addition to the root Indian texts composed by Nalendra scholars. The Gelukpas were said to be somewhat surprised to discover the existence of great Sakya scholars like Khenchen Appey Rinpoche; Khenchen Sangye Tenzin; Khenpo Chimed; and Khenpo Rinchen (1926-1985)..........While Khenchen Appey Rinpoche had successfully offered teachings on Buddhist philosophy to HH Sakya Trizin, there was an urgent need to establish a College where young Sakya monks could also be trained in order to preserve the great tradition of Sakyapa scholarship. As a result, on 19th December 1972 (the anniversary of Sakya Pandita), under the guidance of His Holiness Sakya Trizin, the most Venerable Khenchen Appey Rinpoche founded Sakya College in a rented premise in Mussoorie, with six students in the first year. This modest beginning was not due to lack of keen students but largely due to financial constraints. The number of students increased as finances permitted. The first batch of Appey Rinpoche's students included the two brothers Lama Jamyang Lekshe and Lama Thupten Nyima, both from Sakya centre. Many others joined later, including Dzongsar Khyentse; Zimwock Tulku; Gyalsay Tulku; Khenpo Migmar Tsering as well as a selection of young boys from most Sakya monasteries. From 1972 to 1985, Khenchen Appey Rinpoche worked full time looking after the college and was responsible for teaching the classes, supervising the administration and raising funds. During this time, he also travelled to Singapore and Malaysia and taught Clarifying the Sages Intent in Singapore..........Then, in 1985 Khenchen Appey Rinpoche decided to retire himself from active teaching at Sakya College and suddenly moved to Nepal, where he spent some years doing strict retreats at the Most Venerable Tharig Tulku Rinpoche's monastery in Pharping. The most Venerable Khenchen Appey Rinpoche's chosen successor Migmar Tsering (alias Lekshe Kunga) and others had to leave Sakya College. In the meantime, Migmar Tsering worked at the Tibetan Library in Dharamsala as a translator before he obtained a lecturer's position at the Central Institute of Higher Tibetan Studies in Sarnath. Migmar Tsering's departure left a vacuum in Sakya College and this and other events eventually caused the early retirement of Khenchen Appey Rinpoche from Sakya College. But the care-taker Abbot Khenpo Jamyang Tenzin admirably nursed Sakya College through this very difficult period and maintained its former glory..........In the meantime, the Most Venerable Khenchen Appey Rinpoche visited Tibet and engaged in collecting rare Buddhist philosophical works by Sakyapa scholars. He invested a great deal of time and money to find rare texts, transported them into exile, published and distributed them freely to all Sakyapa monasteries and centers throughout the world. This is a good example of a pure Dharma activity at a time when others were publishing and selling such texts to Gene Smith from the American Library of Congress in Delhi. The true gift of Dharma became possible when texts were published and distributed freely, instead of being concealed by the few with power to control knowledge and its dissemination..........While living in Bodh Nath as a recluse for many years, except for a few teaching tours to Singapore and Taiwan, the Most Venerable Khenchen Appey Rinpoche supervised the direction of Sakya College from the distance. In 1989, when circumstances changed in Dehra Dun, Khenpo Migmar Tsering (1953-1999) was invited from Sarnath and formally enthroned as the Abbot of Sakya College. The growth and expansion of Sakya College was secured. After the sad passing away of Khenpo Migmar Tsering in 1999, the most Venerable Khenchen Appey Rinpoche had no hesitation but enthrone Khenpo Sonam Gyatso as the Khenpo at Sakya College. Khenpo Sonam Gyatso has not only maintained the academic credentials of Sakya College, but raised the profile of its graduates by his excellent presentations as the chief Sakyapa Khenpo at important academic meetings with HH the Dalai Lama and scholars from other traditions..........The most Venerable Khenchen Appey Rinpoche and the late Khenchen Kunga Wangchuk's (1921-2009) contribution to the Sakya world is as refreshing as the actual flavour of the Dharma. In Sakya College, Dzongsar Shedra and IBA, anybody with seniority in experience, knowledge and credentials are allowed to become the new Khenpo without any practice of nepotism. There is a significant reason why neither Ananda nor Rahula succeeded the Buddha but Maha Kashyapa. In much the same way, the most Venerable Khenchen Appey Rinpoche and Khenchen Kunga Wangchuk are known to have given no special preference to any of their relatives, let alone recruiting them as claimants to their monasteries..........Seeing the amazing potential of the re-emergence of Buddhadharma in South East Asia and the introduction of Dharma to the western world, in 2001 Khenchen Appey Rinpoche founded International Buddhist Academy (IBA) in Kathmandu, with the support of a generous sponsor from Singapore. In the last decade or so, Khenchen Appey Rinpoche has become best known as the founder of the IBA.  The IBA is dedicated in making the great Buddhist tradition of rigorous scholarship and soundly based practice accessible to foreign students. He is renowned for the precision, vastness and inspirational power of his teachings. His detailed knowledge of vast numbers of commentarial texts made him a treasury of Buddha's teachings. An extract from the Academy brochure is printed here: "The main objective of sentient beings in this universe is to avoid suffering and obtain happiness. This objective can only be partially and temporarily realized through worldly methods. Only the Dharma can eradicate all suffering and accomplish permanent happiness. So it is essential to practice Dharma. For this, it is important to first study and contemplate. Since many people in this age are interested in Tibetan Buddhism, I founded the IBA with the hope that they can study the Dharma and that it will flourish worldwide.".........With Ven. Jampa Losal tirelessly assisting Appey Rinpoche for many years, the International Buddhist Academy has undergone several developmental phases and has gained experience to provide a form of Buddhist education suited to the modern audience. After eight years of operation, IBA started to offer meditation courses and retreats in addition to traditional methods of teaching on Buddhist philosophy. For instance, the ten day retreat held in 2009 attracted over three hundred people from over forty countries. This was largely due to improved advertising and the fame of Dzongsar Khyentse Rinpoche, who taught at the course. At that time, and after seeing the large number of participants attending from so many parts of the world, the Most Venerable Khenchen Appey Rinpoche felt that IBA had truly become an International Buddhist Academy..........In the early years of 2000, the most Venerable Khenchen Appey Rinpoche gave very special teachings on Hevajra Tantra, and other expositions on Tantra, to a number of important teachers, including HH Drikung Kyabgon Rinpoche and His Eminence Ratna Vajra Rinpoche. However, these teachings were closed to the public. He also gave teachings on the Seven Limb Prayer and on the Qualities of the Buddha at my request, which were attended by many hundreds of people..........The most Venerable Khenchen Appey Rinpoche did not enjoy the best of health in the last decade or so. He suffered from a form of blood disorder and respiratory complications. A number of medical conditions made it difficult for him to teach for lengthy periods or to travel. In spite of this, Khenchen Appey Rinpoche gave a number of teachings at IBA that were not part of an official course. However, every time he gave (unannounced) teachings at IBA, hundreds of students still flocked to attend...........In 2009, Khenchen Appey Rinpoche spent couple of months in Singapore receiving treatment for throat cancer. Initially, he seemed to have responded well to radiotherapy, but things did not really improve after the treatment. During a medical check up in Delhi, he managed to visit Sakya College and other Sakya establishments in Dehra Dun region so many years after he left. He was truly inspired to witness how much the Sakyapa establishment had accomplished over the last two decades..........In September 2010, HH Sakya Trizin specially visited the most Venerable Khenchen Appey Rinpoche in Kathmandu and offered him many important empowerments including Hevajra. His Holiness actually stayed at IBA for the entire period he was in Nepal. Although Khenchen Appey Rinpoche's health was not improving and he lost 30 kilos within a few months, he knew that these experiences of old age and sicknesses were proof of the unsatisfactory nature of life. From then on, no visitors were allowed to see him. I was among the few who were fortunate to have a private audience with him on 20 December 2010. When I saw the Most Venerable Khenchen Appey Rinpoche I said the following to him as I knew that I will not see him again: "It is very sad that your health has reached in this state, but there is one thing I wish to convey on behalf of all faithful students: We will remain extremely grateful for your amazing contribution of offering the entire Sakya philosophical teachings to HH Sakya Trizin; being able to establish Sakya College and IBA; and your capacity to instill the pure teaching methods in the younger generation. You have recruited so many able Khenpos who are able to carry your legacy. Please tell me whatever last words of advice you may have, or anything that I can do to assist your work." To this The Most Venerable Khenchen Appey Rinpoche gave me the following instruction: "It is very good that you have come on pilgrimage. I have all the symptoms of the sufferings of illness that Ngorchen Konchok Lhundrup wrote in Triple Vision. Now I am experiencing all those that I have read in the scriptures. I can neither lie down comfortably, nor can I enjoy sitting up. There is immense discontent in everything I try to do, sit up, eat or drink. There is nothing that can be done, my body has had it. If I sleep during the day I cannot sleep in the night. Choedak-la, you have done extremely well and helped our tradition by promoting Dharma in the West. You have helped us here at IBA by conducting meditation class which we all appreciated very much. Please continue. Whatever you have achieved by establishing Dharma centres, or whatever some may say, you should not take any of these things personally. All these things happen due to many causes and conditions. One thing is not the cause of everything, there are many causes and conditions for every event to occur. So remember to meditate on the law of interdependent origination and continue to do your work with renewed courage, as it will benefit many. I rejoice your work in introducing so many people to the Dharma. The merits are infinite. Look, your brother has become a serious Dharma practitioner too. Please accept this and make offerings on my behalf." With these words, the Most Venerable Khenchen Rinpoche gave me a long silk scarf and an envelope containing 1500 Nepalese Rupees. When he said this, it was clear to me that I was not going to see him again and spontaneously made my own offering, which he first refused and then accepted it, as he too knew my thoughts and wishes. As I regard the above advice as the last testament he gave for all concerned, I am sharing this for all. Hearing this last conversation with me was Gedun Yarphel and Jin. Witnessing all this, my brother Lhundup who was with me, was sobbing as we left the room with mixture of sadness and joyfulness..........Then, as 21 December was Sakya Pandita's anniversary, our Australian pilgrimage group sponsored a dinner for the monks at IBA with whom we participated in a special Guru puja. The whole building of IBA was covered with electric light offerings, but the power shortage in Nepal made it hard to appreciate until the IBA's generator lit up the place. At the puja there was an offering to all, in addition to the one we made, and it was from Khenchen Appey Rinpoche himself. When the monk read the offering request (kyab-tho) I felt a cold feeling going through my spine, which was a clear sign of his imminent passing..........We all left Kathmandu with a heavy heart. It appears that Khenchen Appey Rinpoche sought to pass away on Choegyal Phakpa's anniversary. It is said that, on December 27 2010, Khenchen Appey Rinpoche called Jampa Losal and asked him to do a special offering to the stupa on his behalf. He repeatedly asked his attendants to stand up in front of him and told them that he would now lie down to sleep. He asked them to close the door and not let anyone come into the room for three days. He also asked them not to disclose his passing away for three days, except to HH Sakya Trizin..........As we reached Bodh Gaya, I heard that the Most Venerable Khechen Appey Rinpoche had passed away on the 28th of December 2010 leaving very clear instructions regarding his post death rites. He apparently performed self phowa and surprisingly did not stay long in Thukdam, post death meditation. But mother nature responded by bucketing a downpour of monsoon rainfall for five hours, in the middle of winter - which awed all the residents of Kathmandu. His Eminence Ratna Vajra Rinpoche; Dzongsar Khyentse; Khenpo Sonam Gyatso; Lama Lekshe; and all of his senior students rushed to Kathmandu to conduct and co-ordinate the pujas. All the Sa-ngor monasteries in India and Nepal were assigned to do various pujas throughout many weeks prior to the cremation ceremony..........His Holiness Sakya Trizin, who has been in a strict retreat is scheduled to arrive in Kathmandu on the 5th of February 2011 to preside over the elaborate cremation ceremony on the 7th of February in the courtyard of IBA, with all the senior leaders of Sakyapa order and thousands of students and devotees in attendance. In Australia, Sakya Losal Choe Dzong will host a special Sixteen Arhat puja to honour the late Khenchen Appey Rinpoche and also to celebrate the 4th anniversary of Kyabje Chogye Trichen Rinpoche on Sunday 13 February 2011..........As the era of teachers trained in Tibet passes away, the weight of responsibility falls on the shoulders of those who are trained in exile. Can the younger generation of Lamas and Rinpoches in exile remove their hands from mobile phones and engage in serious meditation practice? Even if they did try, it will still be harder to get inside the yak horn like Milarepa, unless they can blue tooth their present incarnation. In paying tribute to the Most Venerable Khenchen Appey Rinpoche, let us all resolve to fulfill the noble wishes of all great teachers and reconnect with old friends to hold the banner of Dharma high in the sky.
more >>
less <<
His Holiness the Dala Lama and His Holiness Sakya Trizin honour Lama Choedak Rinpoche's 25 years of Dharma activities in Austra
Posted 4 years ago on 7th December 2010
His Holiness the Dala Lama and His Holiness Sakya Trizin honour Lama Choedak Rinpoche's 25 years of Dharma activities in Australia
His Holiness the Dala Lama and His Holiness Sakya Trizin honoured Lama Choedak Rinpoche's 25 years of Dharma activities in Australia by sending letter of good wishes and endorsement. At a special end of year service at Virupa Retreat Centre, Mr Sonam Dagpo, His Holiness the Dalai Lama's Representative in Australia, firstly conveying his own personal message of appreciation and support for Rinpoche's work in Australia. He then read a message from the Dalai Lama expressing His Holiness' great rejoicing at Lama Choedak Rinpoche's successes in spreading the dharma and helping to preserve Tibetan Buddhist culture for 25 years of service in Australia. This strong and clear message of endorsement of Rinpoche's ongoing work was similarly echoed in a letter from the Minister of Religion of the Central Administration of the Tibetan Government in Exile, also read by Mr Sonam Dagpo. Venerable Ani Choekyi then read from a beautiful personal message by His Holiness the Sakya Trizin detailing Rinpoche's lifelong achievements, particularly in the 25 years of teaching in Australia, as well detailing the special nature of his relationship with His Eminence Chogye Trichen Rinpoche. His Holiness Sakya Trizin stated that he "…would like to urge all sister centres, committee members, members, students and supporters to continue to assist him (Lama Choedak Rinpoche) in his Dharma activities. As an endorsement of Lama Choedak-la's Dharma activities in Australia during the past 25 years, I send my warm greetings, and my prayers that he may continue for many more years fulfilling the wishes of our Gurus, and especially Kyabje Chogye Trichen Rinpoche" The letter can be read in full by clicking "more>>" below
more >>
less <<
Lamdre at SIBA
Posted 5 years, 4 months ago on 21st August 2009
His Holiness Sakya Trizin to bestow the precious Lamdre at SIBA
His Holiness Sakya Trizin has agreed to return to bestow the most revered treasure teachings of the lineage, the precious Sakya Lamdre at SIBA Retreat Centre. During the 7 nights that His Holiness spent at SIBA recently, He repeatedly remarked how impressed He was with the efforts of Lama Choedak Rinpoche and his devoted students here in Australia and particularly with the facilities at SIBA Retreat Centre. During a special audience with the SLCD committee while at SIBA, Lama Choedak Rinpoche formally requested His Holiness to return in the future and conduct the Lamdre teaching and His Holiness did not have any hesitation in giving His consent. He said that He has a number of international commitments in the future and that a date would be established and announced sometime. If you would like to register your interest to attend this very special event please contact us so that we can keep you informed. You will also find Lama Choedak Rinpoche's book LAMDRE - Dawn of Enlightenment indispensible preparation for a clearer understanding of the practice of receiving higher initiations.
more >>
less <<
Original Virtue - New Book by Lama Choedak Rinpoche
Posted 5 years, 4 months ago on 20th August 2009
New book released by Lama Choedak Rinpoche based on Sakya Pandita's "Illuminating the Sages Intent"
Original Virtue provides a clear guide to essential Tibetan Buddhist practices based upon the teachings of the Tibetan Buddhist scholar Sakya Pandita contained in the 13th century text, Illuminating the Sage's Intent. The main theme of the book is the cultivation of Bodhicitta, that is, the altruistic intention to gain full enlightenment in order to benefit all sentient beings. This may be achieved through taking refuge in the Triple Gem, developing loving kindness and compassion and practising the six virtues of generosity, morality, patience, diligence, meditation and wisdom. It is a luminous and succinct teaching which is invaluable to our spiritual development. Keep an eye on the website for the official book launch in Canberra which will be announced soon.
more >>
less <<
His Holiness Sakya Trizin at SIBA
Posted 5 years, 4 months ago on 25th July 2009
His Holiness Sakya Trizin completes a hugely succeful week of teachings and empowerments at SIBA.
"OUR PRAYERS WERE ANSWERED!" The Golden House seemed to glow in the afternoon sunlight of a perfect winter's day as if we were in a pure realm when, on Monday 29 July at 4.30 p.m., 200 people lined up with silk kata scarves outstretched to welcome the arrival of His Holiness the Sakya Trizin for the first time to SIBA. It truly seemed miraculous and a dream to witness His Holiness, the living embodiment of Bodhisattva Manjushri, step out of car to be gracefully received by Lama Choedak Rinpoche. SIBA was nearly three years old and to all those who have chanted His Long-life Prayer every day it felt like our prayers had been answered!
more >>
less <<